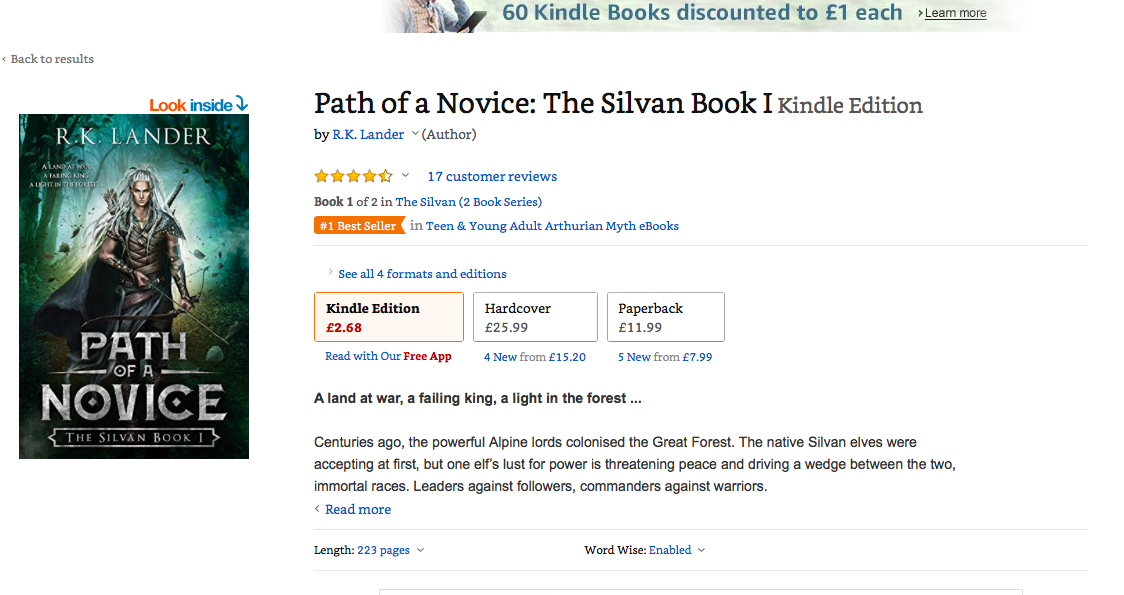 So did I ever think this would happen to me? Nah! Dream on, lovely. So I did, and it happened!
I won't say I don't know how, because I do. There are so many factors involved in getting to a #1 spot: marketing and promotion, understanding the wiles of Amazon, writing a good book, and along the way, you really, really need help because the questions never stop, and there are always indie authors out there that know a lot more than you do about it. There is the the Alliance of Independent Authors who have a great forum for members where you can ask just about anything and get an answer. There are great blogs out there, like A Writer's Path or Into the Writer Lea, and other amazing Indie authors who have been so supportive; I just want to give something back to this amazing community of Independent Authors by helping others, if I can.
So how long does it last? Who knows! One hour and I may be taken over by that vampire novel again. But it might be a week, two even. Well I've got the screenshot to prove that once, my book was a #1 Best Seller and will soon be wiping it all over the place shamelessly.
So thank you to everyone who knows me, that supported me, and especially – to all those people who read the book. Motivation for book three has never been higher; ten more months, and the story continues. For now, my personal story as a writer has hit a new height, and for however long it lasts, I intend to enjoy every second of it.